Carefree living. And care when you need it.
Warm and Gracious
Senior Living in Worcester, Massachusetts
With our beautifully restored, historic residential buildings and lawns and gardens, Goddard/Homestead offers gracious supportive independent living, as well as the helping hand of warm, compassionate rest home care whenever it's needed.
Two Locations, One Mission
Our supportive independent living apartment homes at stately Goddard House in Webster Square are perfectly located just a short walk from churches, restaurants, and shopping. Our rest home residences at lovely Homestead Hall are situated on approximately 5 acres at the end of a cul–de–sac in College Square surrounded by gardens and mature shade trees, a charming, hidden oasis in the city.
Discover the Difference
Goddard/Homestead bridge the gaps between traditional independent living, assisted living, and nursing care through our unique combination of Supportive Independent Living and licensed Level 4 Rest Home care. We are not your typical retirement community, as we offer boutique living options and personal care designed to meet your individual preferences and needs. With our range of living options, warm hospitality, and accommodating model that allows you to seamlessly transition to advanced levels of care, Goddard/Homestead is the place to be for exceptional senior living in Worcester.
Size Matters
Our small–scale operation of 36 apartments at Goddard and Homestead's 32 private rooms mean you receive personalized service, support, and care tailored to your specific preferences. At Goddard/Homestead, we treat you like friends and family.
Goddard House: Supportive Independent Living
Would you like to continue living independently, but with enhanced supportive services when you need them? Goddard House is the perfect choice for you!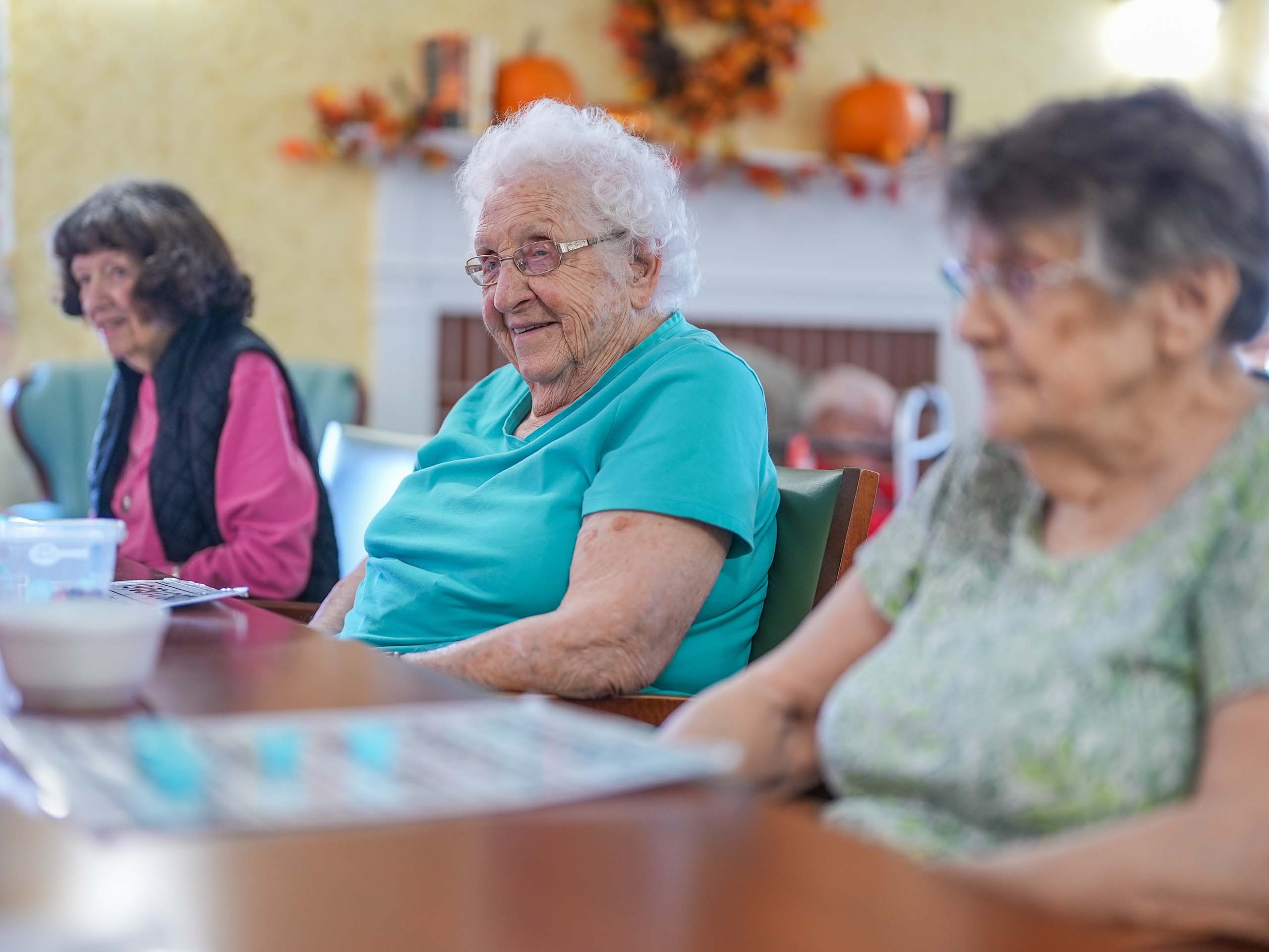 Homestead Hall: Licensed Level IV Rest Home
For those in need of greater levels of attention, Homestead Hall offers 24–hour professional care, including clinical support, that exceeds that of a typical assisted living community.
The Perfect Floor Plan For You
You'll love the architectural details and period charm of our classic residence buildings. And, with our variety of purposefully designed floor plans, you're sure to find one that suits your needs.
Sample Floor Plan 1
Goddard House
Spacious, light-filled layouts with fully equipped kitchens.
Sample Floor Plan 2
Goddard House
Large open plans with the advantage of two bedrooms.
Private Room
Homestead Hall
Personalize your room with treasured furniture from your own home.
Goddard Homestead is in the news!We are so delighted the Worcester Telegram and Gazette shared our story.  Click HERE to read more about our community and its plans for the future.
Non-Profit Goddard Homestead purchases Saint Peter-Marian High School for Future Senior Living Development Goddard Homestead Inc. has closed on 23.7 acre property at 781 Grove Street – the previous home of Saint Peter-Marian High School The Grove Street development...
Goddard/Homestead in Pictures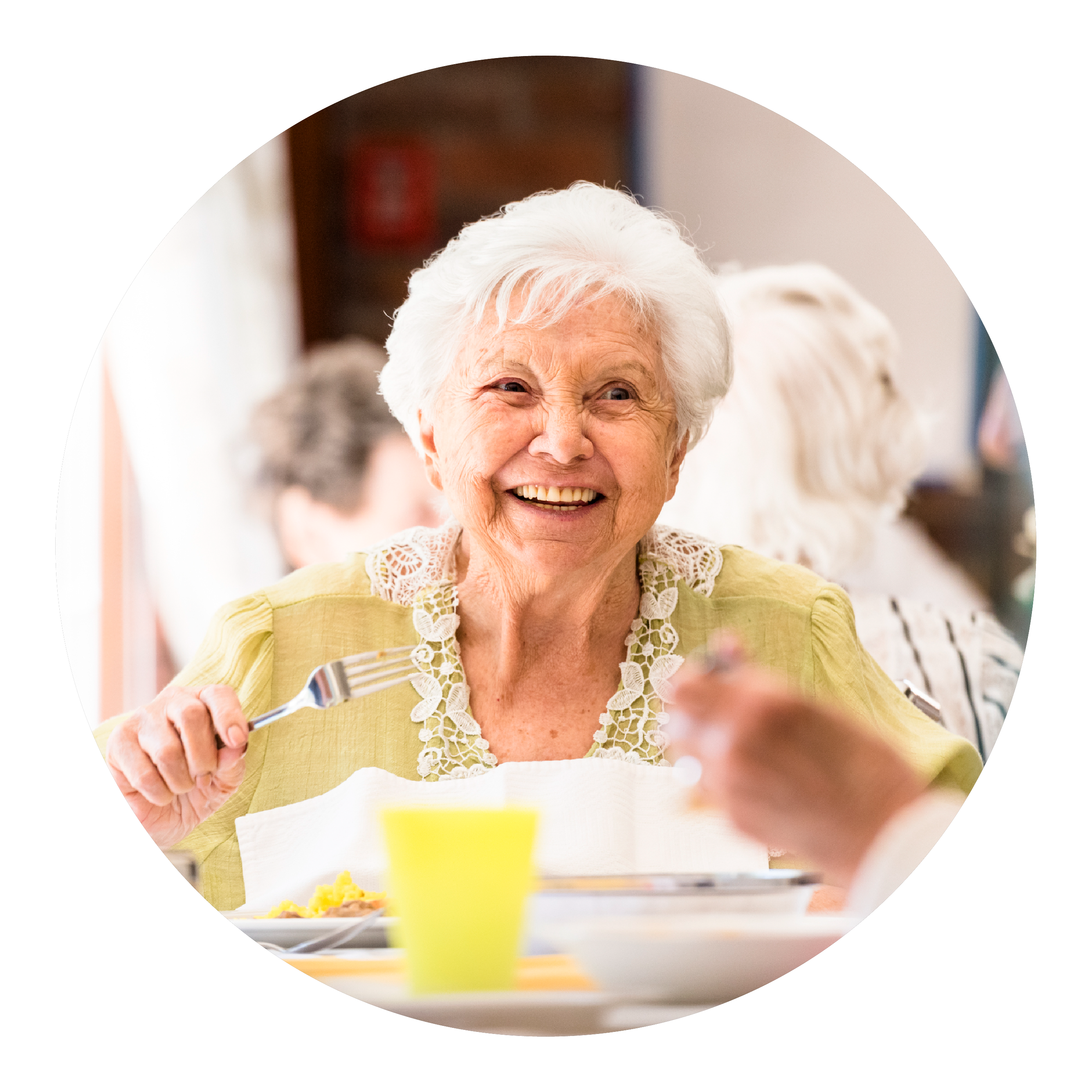 Marjory C.
"I was in rehab trying to find a place that offered the independence that I was looking for but with some oversight. A friend of mine had stayed at the Goddard house and loved it. My family and I spoke with the Admissions director and came in for a tour. It was so impressive, there's no other place like it, the building is beautiful and had a touch of home, it invited you in.
One thing that is so important to me is the people; the staff here are always happy from the management team to the everyday staff.Some one always greets you with a smile.
I was very impressed with how the COVID epidemic was handled, it was professional and swift. We were extremely well taken care of and it shows because everyone stayed healthy. I felt safe, my family felt safe for me. They say it over and over that me coming here was the best thing we have ever done. I'm staying right where I am; Goddard House is my home."
Robert M.
"I wasn't getting out when I was living at home, things needed to change for me and a friend told me to give the Goddard house a try. I stayed as a Respite guest while trying to figure out my next step. I didn't have to look any further, I was so impressed with the staff and the care I received. They offered everything I was looking for. They have three meals a day, and that was crucial to my health at the time. The menu choices are abundant and the meals are good. The activities that they provide get me out of the apartment and socializing with other residents. I find myself going to activities that I don't participate in but being a part of the fun became more important. The variety of activities gives me a full day, and being able to go out on the van gives me that independence that I need.
There's a great community support and you feel like part of something special, you know that there are people her that care about you.
I feel comfortable here, its home now!I don't plan on going anywhere."
Barbara M.
"The beginning of the pandemic was when I moved into Goddard House,I was coming from a different State and it was a difficult transition. The staff here were very welcoming and they accepted me with a smile. I remember that had to wipe everything down before it came into the building, it was a tedious job, but they were happy to help. The maintenance crew came in and put everything together and told me to point to where I wanted my pictures hung. That meant a lot!
I was surprised at how safe I felt. The security of the building was very important to me. It's a small community, everyone knows everyone else, and they're all looking out for each other.
It's wonderful having the van service, I can go to doctors' appointments, pick up prescriptions and go shopping.The activities keep us busy; you never feel lonely.
The three meals are great for me, I never have to cook, wash dishes or have to shop for food.
The staff are fantastic and they really care. ."
Have Questions About Goddard /Homestead?
*Indicates required fields
Goddard/Homestead respects your privacy. For more information, visit our Privacy Policy page.